Sunny Days Ahead - Time To Repair Your Roof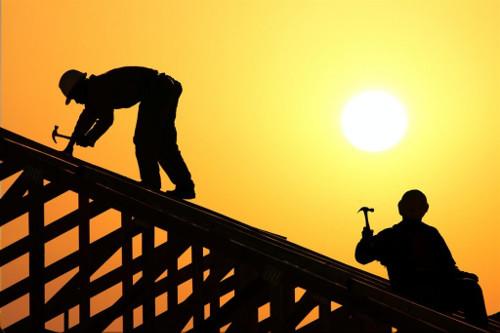 The winter of 2018 was a pretty wet and cold winter which no doubt may have taken a toll on your roof. Spring has sprung and mostly sunny days are ahead of us now, so in the words of John F. Kennedy who once said, "The time to repair the roof is when the sun is shining." Those words make a lot of sense, so what are you waiting for? It's time to repair that roof!
If you are starting to see discoloration spots in your ceiling, you most likely have a leaky roof. Sometimes you won't even see those suspicious spots in your roof, but if you have a roof that is older than 10 years, then you may want to have one of our professional roof inspectors come and evaluate the integrity of your roof.
Don't wait for those spots to get any bigger - all it takes is a big storm to come in and destroy more areas and ultimately create more work and more costs to you for repairs not only to your roof but also to the inside of your home.
So take the time to make a quick phone call or fill out our contact form to schedule a consultation with one of our experienced roof experts to see what it will take to fix that leaky roof. It will be easier to work on a sunny day, before your small roof repair becomes an even bigger issue.
When Kennedy said that quote, he was talking about not waiting and fixing a small problem when an opportunity was available rather than waiting until things were really bad and the timing was even worse. fixing a roof on a sunny day means everything inside your home stays dry and safe while the repairs are being done versus having to do an emergency repair during a storm - which will ultimately cost you more and not to mention the damage to the inside of your home and all of your furniture and belongings.
Preemptive repair can help prevent, or shorten, downtime. When you add up all the costs associated with downtime, you will see that it is in your best interest to do repairs before the situation gets dire. Unexpected downtime is like being up on that tall roof, thunder booming, lightning flashing, and hailstones thumping you in the head.
So what are you waiting for? Don't wait for stormy weather to come back again - you have too much to lose if your roof is on the verge of complete failure.
Give Best Choice Roofing a call now and get that piece of mind knowing your home and your belonging are safe beneath a reliable roof.