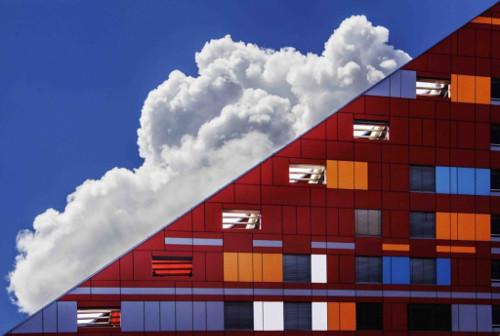 When it comes to choosing a new roof color or roofing material, you have dozens of options to select from. Changing your roof's color can be an affordable way to give your home an instant facelift. But, before you pick a new roof color or change your roof style, it is important to analyze several key factors related to your home and neighborhood. If you're asking yourself "how do I choose a new roof color/type", then it is time to reflect on these important considerations.
Your home's exterior. Though your roof can be changed, your brick exterior is permanent. So, you want to choose a color that will complement your existing exterior well. When considering different roof colors, be sure to hold them up to your brick and think about what your home would look like with the new shingle color. Most roofing contractors have "look books" that can give you greater insight into how your home may look with the finished roof color.
Your neighborhood's look and feel. If you have a homeowner's association, they may have specific requirements for roof shingle color or roof type. If not, be sure to think about how your home's roof may stand out from your neighbors. Will it make your home stand out like an eye sore? Will the new roof color complement your home and your overall neighborhood? These are important questions to ask yourself before taking the plunge and going for a new roof color.
Your energy efficiency goals. For years, homeowners have debated on whether light color or dark colored roofs are best in terms of their energy efficiency. Science has shown that lighter colored roofs tend to reflect more light and are therefore cooler than darker colored shingles. If you're looking to trim your energy usage, then opting for a light colored roof could be an affordable and practical option.
Whether you're planning a roof replacement project or looking to select the right roof shingle color for your home, the residential roofing specialists at Best Choice Roofing are here to help! To schedule a free roof design consultation or to learn more about the various roofing colors and materials that are available in your area, give us a call today at 1-844-228-5001.