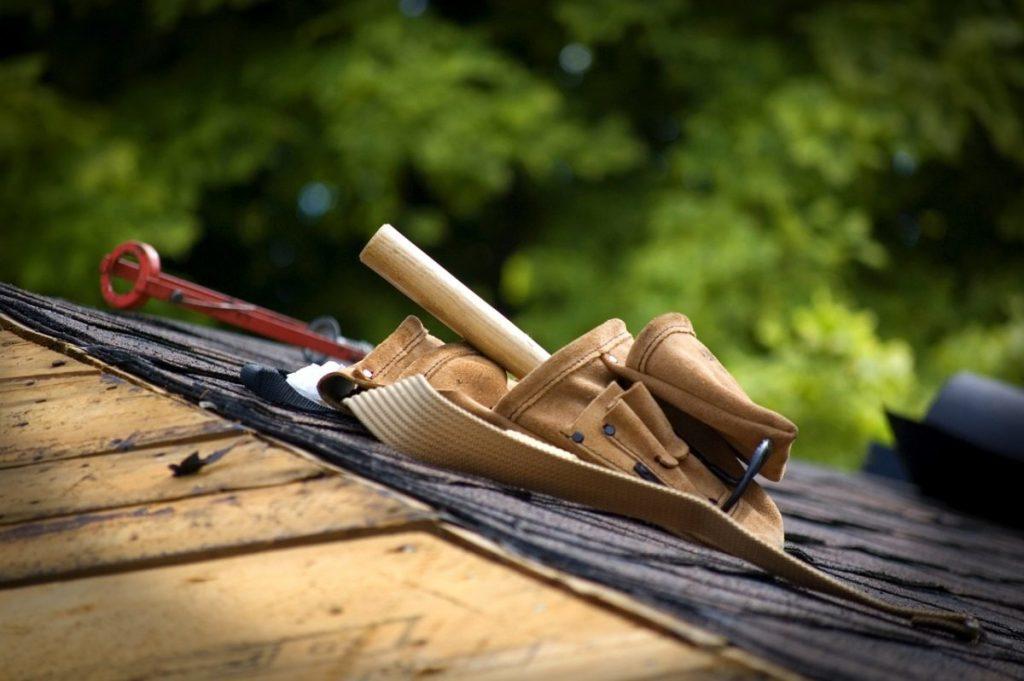 Roof repair requires expert knowledge and special equipment. It demands safety training. But we know people are still going to do it. That's why we hear questions like, "How to repair roof damage?" or, "How to repair a leaking roof?"
Safety First
This may seem like common sense, but one standard of a good roof repair is to do it on a warm, dry afternoon. Some people think they can do a good roof repair on a cool. dry morning. They go on and on about getting a hard job done first thing in the morning to save time.
But guess what? Doing a roof repair in the morning is a waste of time depending on where you live. Sometimes, the early bird gets the slippery worm because morning means that the roof is covered with dew. The last thing you want to do is perform roof repair work on a dewy surface. A warm, dry afternoon sets a safe scene for sure footing. It also prevents cracking shingles.
Straighten Your Curls
Curls are never fashionable when it comes to the corner of asphalt shingles. To fix this problem, you will need to glue down the corners with a caulking gun and some kind of roofing sealant. After it's sealed, place a brick on the shingle for a full day. Make sure the brick keeps the shingle flat.
Don't Crack Up
If your shingles are cracking, a few applications of roofing sealant might do the job. You must put sealant:
under the crack then push down hard,
put sealant on top of the crack then spread it with something like a putty knife.
look around the roof and in the gutter for colored bits that peeled off the shingle.
That last one sounds odd, but if you collect enough of those bits, you can sprinkle them on top of the sealant so no one spots your DIY repair.
If you've got any more roof repairs that need to be made, you need to call us to schedule those repairs. We know how to make your repairs and replacements affordable and long-lasting. Don't risk injury and don't risk making it worse. There's no more need to ask, "How to repair roof damage?" or, "How to repair a leaking roof?" Call Best Choice Roofing and we'll make those questions as unnecessary your cracking shingles: 1-844-334-1344.