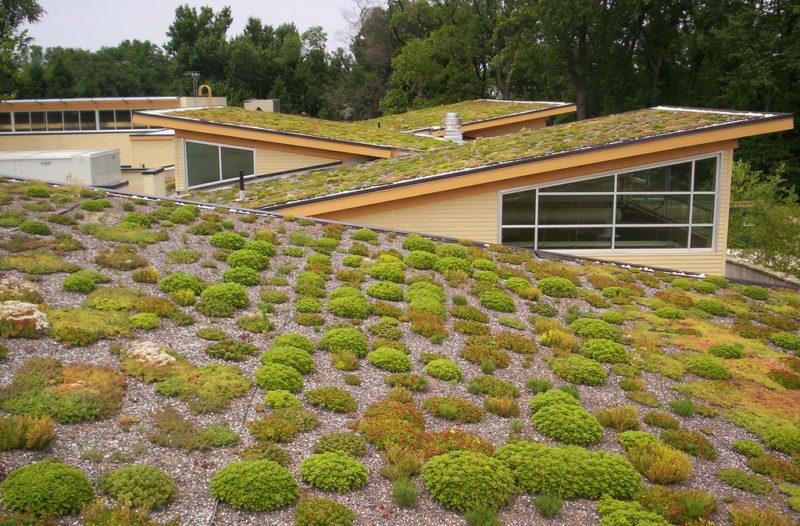 If you're in the market for a new roof, you may want to join millions of other homeowners and consider growing a green roof. Having a green roof can be a win-win for you and the environment. Green roofs have been a staple for European homeowners, but they are quickly becoming popular in the United States. In fact, a recent study by Green Roofs for Healthy Cities found that green roof installations have increased by over 115%!
But, what is a green roof?
By definition, a green roof is a living system of soil and plants, and it is a lightweight alternative to traditional roofing options. In essence, a green roof is made of multiple layers that often include: structure support materials, a vapor control layer, thermal insulation, waterproofing barriers, a growing medium, and plants. Yes, actual plants are an important and key feature of a green roof. Here are the top three reasons why a green roof is "the way to go".
Environmentally-Friendly Roofing. The plants on your green roof can help to filter pollutants in the air. Plus, as the soil and roots of the plant absorb rainwater when the water evaporates, it is a natural coolant for your roof and your home. This can be an essential benefit for homes in very arid and hot environments.
Better Insulation than Traditional Materials. A green roof's layers are designed to help insulate your home and in term can be an effective way to manage your utility costs. And, since a green roof, is just that, green, it will remain cooler in the hot summer months when compared with black shingle roofs.
Increased Growing Power. Some homeowners have used their green roofs to grow vegetables and herbs. This is not only great for the insects and wildlife in your area but can be a cost-effective way to try out your green thumb.
Choosing a roof type and design to complement your home is important. If you're interested in learning more about possible roofing options, contact the residential roofing specialists at Best Choice Roofing today.