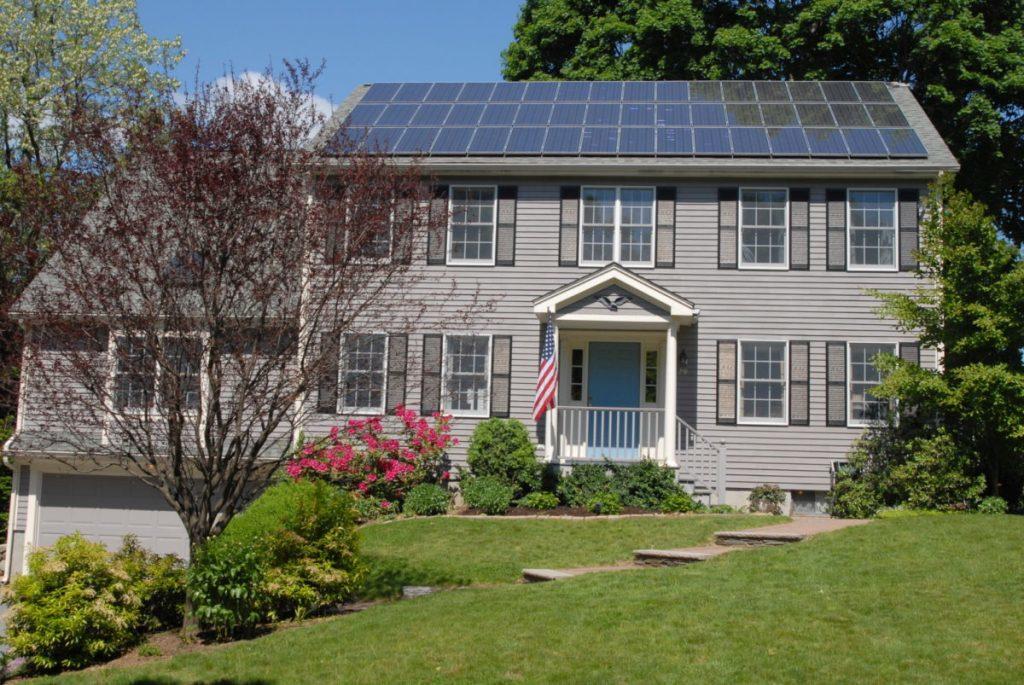 Solar panels on residential roofs is a growing trend, especially in high sun areas. Choosing to install solar panels on your roof can be both environmentally friendly and save you on utility costs. But, is your roof a good candidate for solar panels?
The residential roofing specialists at Best Choice Roofing advise you to take these three steps to determine if going solar will help or hurt your roof.
What type of roof layout do you have? Ideally, the larger the roof, the better a candidate it is for solar panels. The angling and shape of your roof all have to be considered. If your roof does not get direct sunlight as a result of its architectural design, then exploring other eco-friendly roofing options are likely in order.
How much shade does your roof get? For solar panels to be the most effective, they need ample sunlight. If your roof is in the shadows during the day or a large part your roof is obstructed by an overhanging tree, then take this into account. You want as much direct sunlight as possible between 9 AM to 3 PM every day, no matter the time of year.
What condition is your roof in? You may not think so, but your roof may be replaced. When a solar panel technician inspections your roof to see if it is eligible for solar panels, the first thing they will inspect is the condition of your roof. If there are cracked shingles, bare spots on your roof, or general wear and tear, they may recommend a roof replacement before installing the solar panels. If you're ever unsure of the condition of your roof, contact Best Choice Roofing, and we would be happy to conduct a complimentary roof inspection.
Ultimately, the decision is yours to install solar panels. But, since their effectiveness will rely on your roof, it is important to evaluate if your roof is a right fit for solar panel installation.